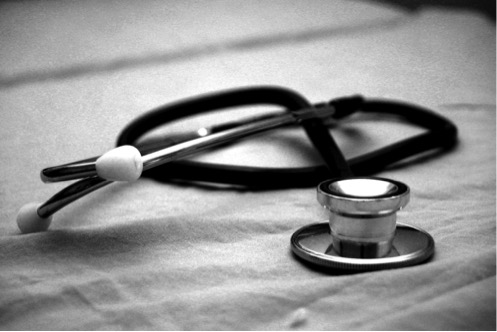 An important part of your retirement plan is trying to anticipate what your future expenses will look like, including the cost of healthcare. Healthcare can be one of your largest expenses during your retirement, with Fidelity estimating that the average newly retired couple will spend $285,000 for medical expenses, and this doesn't even include long-term care. You might be thinking to yourself that you're healthy so your cost will be lower, but on the flipside, a healthier lifestyle might lead to a longer life expectancy, therefore needing you to plan for an even longer retirement.
While there are many factors that go into successfully planning for your healthcare costs during retirement, in this article we're going to break down a few of the important ones to get you started.
Medicare
Many people assume that Medicare will cover most of your medical expenses in retirement, but it unfortunately will not. For starters, if you retire before age 65 when you're eligible for Medicare, you'll have to pay for your own coverage until your turn 65. Then, while the most basic Medicare plan is free for most people, you're still responsible for certain costs, such as deductibles and co-pays. Lastly, without certain plans you will not get complete coverage, for example in order to get prescription drugs covered you will also need Medicare Part D. Here is a quick breakdown on each part, but for full information, please make sure to see the Medicare website (link to Medicare website) and talk to a professional retirement planner.
Part A: covers hospital costs after you meet your deductible and the coverage is "free" if you paid into Social Security for 10 years.
Part B: coverage for outpatient costs, such as doctors' visits, physical therapy, etc., and some preventative screenings. It is optional but has an annual premium.
Part C: also known as Medicare Advantage, is a private plan run through Medicare and is equivalent to part A & B, but each plan varies in what they offer. For example some plans offer prescription drug coverage.
Part D: prescription drug coverage purchased through a private insurer.
Medigap insurance: insurance you can purchase through a private insurer that provides coverage for things that Medicare does not cover. You can use your Medigap policy to pay for expenses you have under Medicare, such as co-pays and deductibles. Also, if you choose to have a Medicare Advantage plan, your Medigap insurance will not pay out, so you would need to get rid of your Medigap insurance.
Health Savings Account (HSA)
HSA accounts offer triple tax advantages: your contributions are deductible, it grows tax-deferred, and your withdrawals are tax-free for qualified medical expenses, such as Medicare premiums and long-term care insurance premiums. For 2019 the regular HSA contribution limit is $3,500 for individual coverage and $7,000 for family coverage, which combines employee and employer contributions. Individuals age 55 or older can make catch-up contributions of $1,000 per year more, in addition to their regular contributions. One downside is that those enrolled in Medicare can no longer make new contributions to an HSA.
Long-term care insurance (LTC)
LTC insurance is a way to help cover future expenses that will not be covered by regular health insurance, such as longer stays in a nursing home (Medicare only covers short nursing home stays or limited amounts of home healthcare). The two main reasons that people purchase LTC insurance is to protect your savings, since long-term care can quickly deplete your retirement savings, and to give you more care options, such as better nursing homes or in-home care. Did you know that Westco Financial Group can help you with all of your LTC insurance questions? Click here to request a quote or call our office today!
We know that planning for your retirement can be very stressful, especially when there are so many unknowns. Westco Financial Group is here to plan for those unknowns and help you have the retirement of your dreams! If you have additional questions, or would like to schedule your complimentary appointment, call 516-593-5070 or fill out this form today!