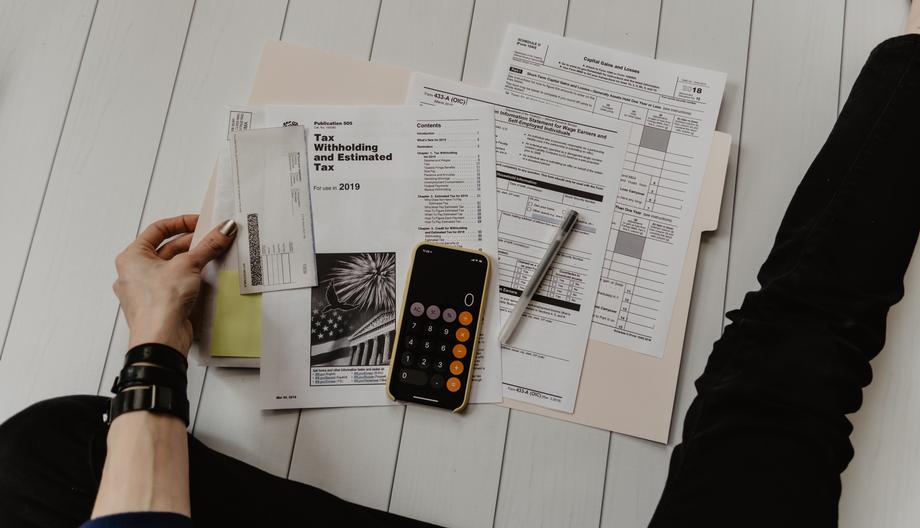 With so many different tax options, you may be thinking, "why should I hire someone to do my taxes if I can do them myself?" Most people who choose to do their own taxes do it to save money, but between the stress and frustration, is it worth it? When you decided to do your own taxes, you probably didn't anticipate confusing IRS tax rules, that unless you are trained in preparing taxes, might make you feel completely overwhelmed. If you're sitting there agreeing with this, then it is time to hire a professional Income Tax Preparer.
What is a professional Income Tax Preparer?
A professional Income Tax Preparer is a qualified individual who is well versed with the updated tax laws, procedures, and how to correctly file your taxes. They do this in accordance to the guidelines issued by the Internal Revenue Service (IRS), which can often be complex and change from year to year. They are here to help make this process as easy as possible for you, and to ensure that your taxes are done correctly.
Who needs a professional Income Tax Preparer?
Everyone! But most specifically people who are short on time, feel overwhelmed with the thought of preparing their own taxes and don't feel like they understand the tax laws, and people who have complicated returns. Additionally, people that are self-employed or business owners, bought or sold a home within the tax year, made large buys or sells of a stock, business holding, or asset, or those who provide financial assistance to someone, should always get their taxes done by a professional in order to make sure that everything is handled properly. You wouldn't want to give the government more of your hard-earned money than you already have to!
Where can I find a professional Income Tax Preparer?
Here! Westco Financial Group has been providing tax services to our clients for over 40 years by a staff of professional Income Tax Preparers. Our preparers are thoroughly knowledgeable in the tax laws, including tax changes and updates.
How can I make an appointment?
To schedule your appointment with one of our professional Income Tax Preparers, please call 516-593-5070 or fill in this form. Our hours of operation during tax season are Monday-Thursday 9 a.m.-8 p.m., Friday 9 a.m.-4 p.m., and Saturday 9 a.m.-5 p.m. Walk-ins are welcome, but we highly encourage you making an appointment so that you don't have to wait.
Conclusion
In conclusion, why do your own taxes when you can have one of our professional Income Tax Preparers do them for you? They'll make sure everything is being done properly and without stress and confusion for you!